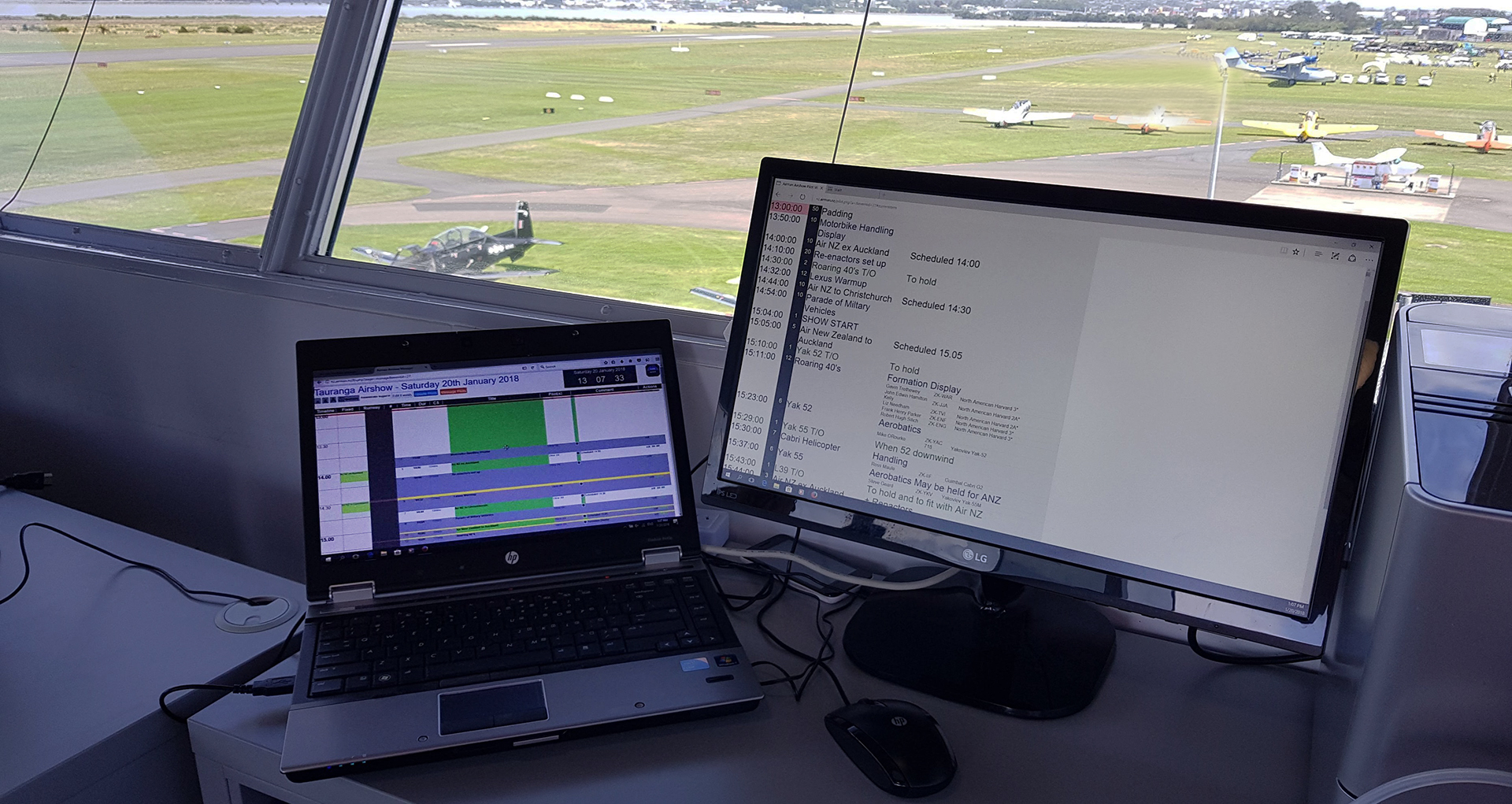 Aviation Airshow Management
Airshow Management Software
Manage Event Programme Seamlessly
Communicates with Control Tower
Program Operator works with Airshow Display Director
Any Video Display Format Supported
WiFi Network Used For On-Field Data Communication
e-Ticketing Systems with Barcode Scanning Option
Airshow Management
AIRMAN is a Cloud Based software application for managing the Programme for Aviation Air Show Events. Watch the Slide Show above for an overview.
The Programme set by the Airshow Director is distributed automatically to all personnel involved, and presented in a manner to suit their role. This includes:
Control Tower
Commentators
Safety Officers
Aircraft Wranglers
Pilots
Press
And it also includes the Public, where displays can be large Video Walls, or accessible from their Mobile Phones & Tablets via a publicly available website.